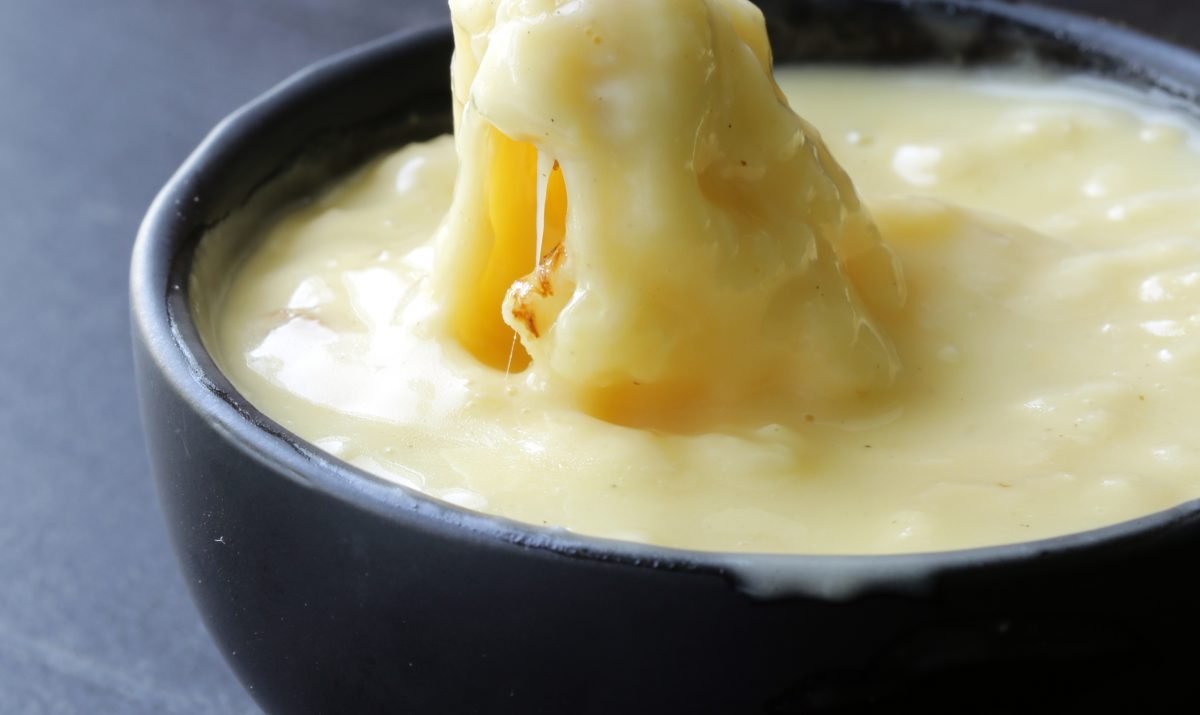 Ingredients
1 1/2 Tbsp. Anchor butter
1 Tbsp. cornstarch
1/2 tsp. salt
1 cup milk
1 cup Anchor Sharp Cheddar cheese (grated)
1 cup Anchor Gouda cheese (grated)
To dip in fondue: crackers, chips, shrimp, bread, pineapple, potatoes, veggies, etc.
Instructions
Melt the butter over medium-low heat. (If you don't have a fondue pot you can use a saucepan on the stove.)
Add the cornstarch, stirring until well combined.
Add the salt and then the milk. Stir continually until boiling. Continue to stir and boil the mixture for two minutes.
Turn the heat down to low and then add the cheese. Mix until the cheese is melted.
Serve with your favourite dippers!