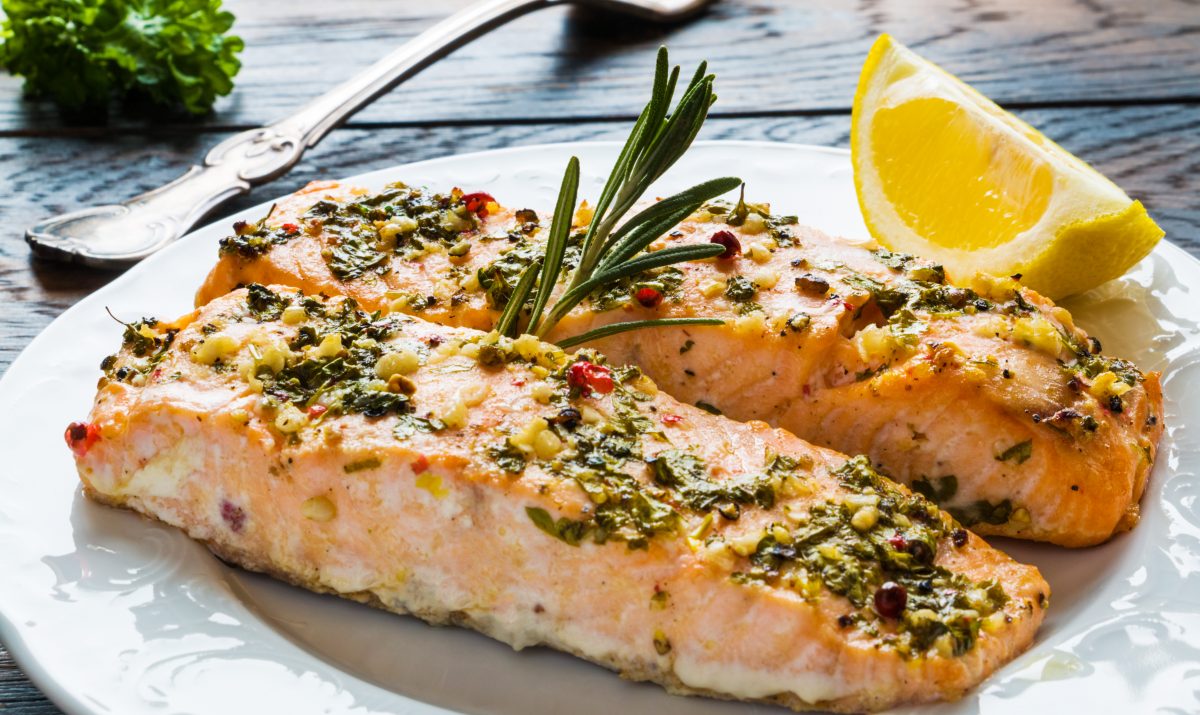 Ingredients
4 tbsp Anchor Butter

3 garlic cloves, minced

1 ½ tsp. parsley, finely chopped

1 lemon

1 ½ lb. white fish fillets 

1/2 tsp EACH: sea salt and pepper
Minced parsley, to garnish
Instructions
Preheat your oven to 425° F. 

Melt the butter in a small pan over medium heat. Add the garlic and parsley, cook for 1 min. Add the lemon zest to the butter. 

Thinly slice the zested lemon and place the slices in the bottom of a baking dish. If there are extras, save them for the top of the fish. 

Dry the fish with paper towels, season both sides with salt and pepper, then lay the fish on top of the lemon slices. Spoon or brush the garlic butter over the fish. 

Bake the fish for 10 – 12 mins, or until it flakes easily with a fork. Serve with a little parsley sprinkled over the top for colour.