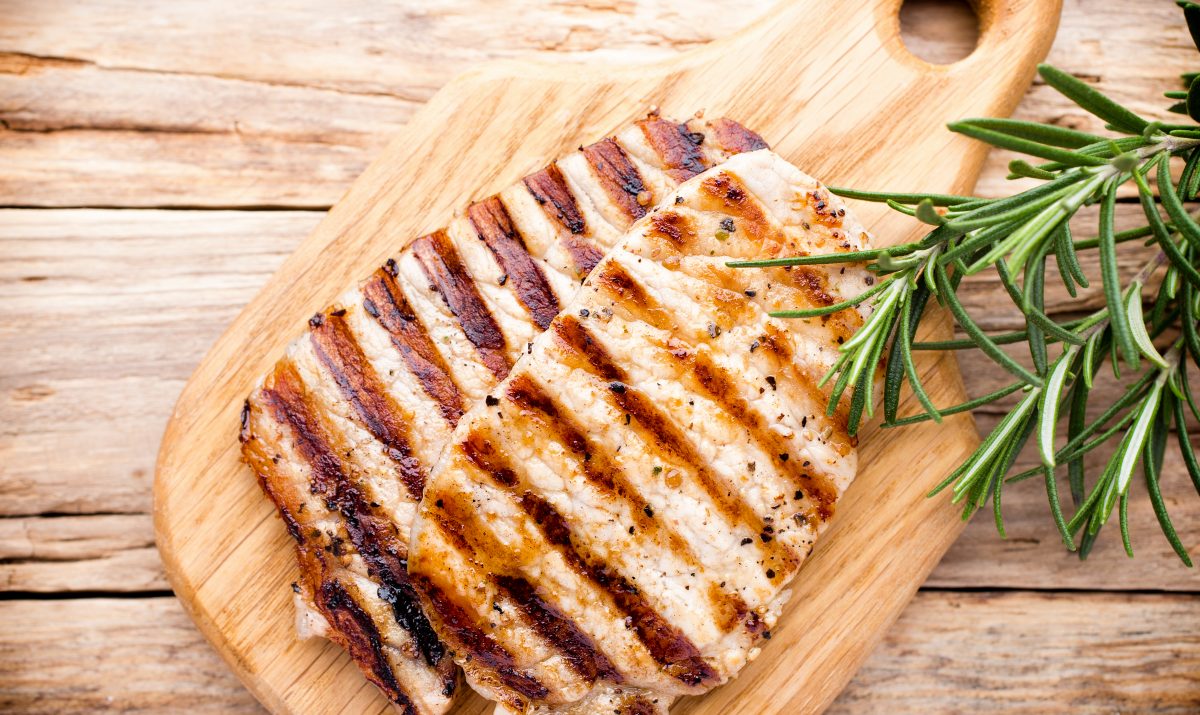 Ingredients
MAPLE BUTTER:
1 tsp. finely chopped chive
8 tbsp. Anchor Butter, divided
1/4 cup apple juice
1/2 cup Anchor Whipping Cream
1/2 cup maple syrup
1/2 tsp. salt
1/2 tsp. pepper
GLAZED APPLES AND ONIONS:
2 large green apples, peeled and sliced
1/2 cup sliced onion
2 tbsp. Anchor Butter
2 tbsp. brown sugar
1 tsp. cinnamon
1 tsp. ginger (grated)
CHOPS:
8 bone-in pork loin chops (1/2" thick and 4 ounces each)
1/2 tsp. pepper
1 tsp. ginger powder
1 tsp. garlic powder
2 tsp. canola oil
1/4 cup coarsely chopped pecans, toasted
Directions
In a large saucepan, sauté chive in 1 tablespoon butter. Add apple juice; cook until reduced by half. Add the cream, syrup, salt and pepper; cook until reduced by half and mixture is caramel-like. Add remaining butter, 1 tablespoon at a time, stirring until melted.
In a large skillet, cook the apples, onion, butter, brown sugar, cinnamon and ginger over medium heat for 3 minutes or until onion is crisp-tender and apples are softened; set aside.
Sprinkle chops with pepper, ginger and garlic. Brush each side with oil. Grill, uncovered, over medium heat for 4-5 minutes on each side or until a thermometer reads 145°. Let meat stand for 5 minutes before serving.
Rewarm maple butter and glazed apples. Divide apples among four plates; top each with two chops and a fourth of the maple butter. Sprinkle with pecans.