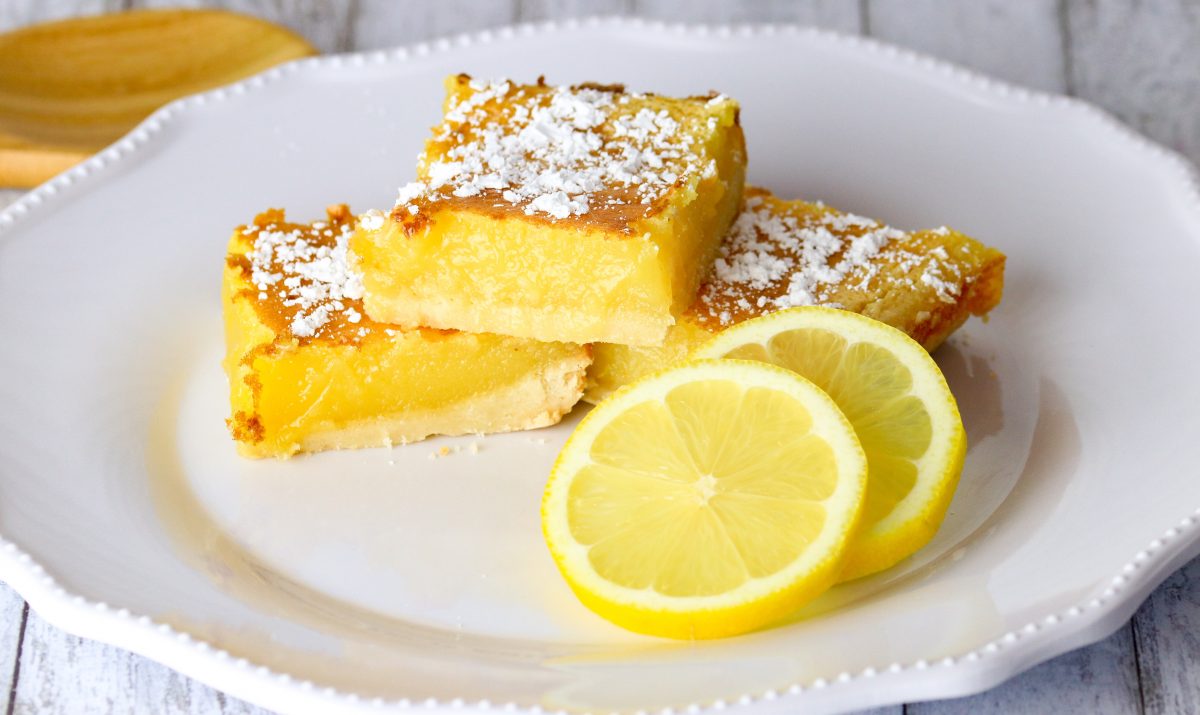 INGREDIENTS
3/4 cup Anchor Salted Butter, softened

2/3 cup powdered sugar 

1 ½ cups plus 3 tbsp all-purpose flour, divided

3 large eggs

1 ½ cups granulated sugar

¼ cup lemon juice

1 tsp grated lemon zest
Powdered Sugar for dusting – optional 
DIRECTIONS
Preheat oven to 350°. In a large bowl, beat butter and sugar until blended. Gradually beat in 1 ½ cups flour. 

Line a 13"x9" baking pan with parchment paper, evenly press dough onto bottom of it. Bake 18 – 20 mins or until golden brown.

In a small bowl, whisk eggs, granulated sugar, lemon juice, zest and remaining flour until frothy. Pour over hot crust. 

Bake 20 – 25 mins or until lemon mixture is set and lightly browned. Cool completely on a wire rack before dust with powdered sugar. Cut into bars. Refrigerate leftovers.