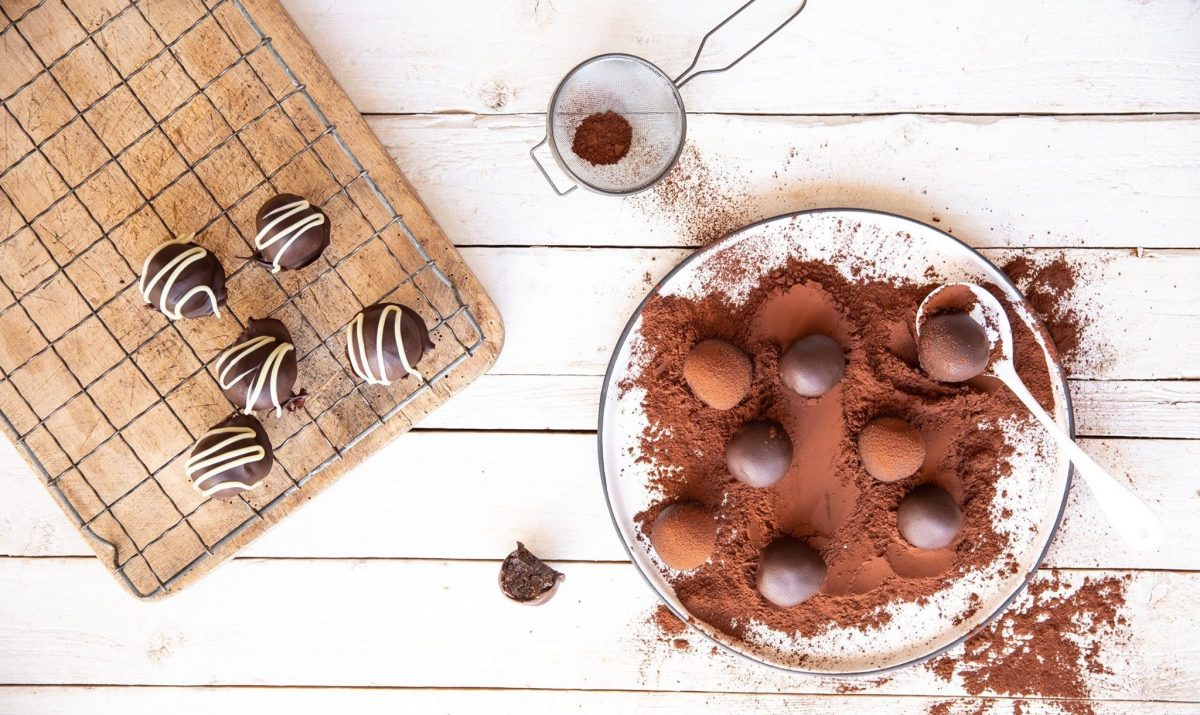 Ingredients
350g Oreo cookies
250g Anchor Cream Cheese, at room temperature
350g dark melting chocolate
food processor with the blade attachment
Directions
Blitz the Oreos in a food processor until you have a crumb texture. (If you have a small processor just do this in batches.)
Place the Oreo crumbs in a large bowl, add the Anchor Cream Cheese and mix until well combined. Place in the fridge for 3 hours to chill.
Once chilled, use a teaspoon to scoop out large walnut-sized pieces of the mixture and roll into balls using the palms of your hands. Place the balls on a tray and put into the freezer for 30 minutes.
Line a large baking tray with non-stick paper.
Melt the chocolate until it's runny and smooth and pour into a bowl.
Remove the Oreo balls from the freezer. Working with one ball at a time, use two forks to dip the ball into the melted chocolate and roll it around until fully coated, then place on the lined tray. Repeat until all the balls are done.
Place the tray in the fridge so the chocolate coating can set. Leave the balls in the refrigerator until you're ready to eat them.
If you like, you can dust the Oreo Truffles with cocoa powder before serving, or even drizzle over a little melted white chocolate.