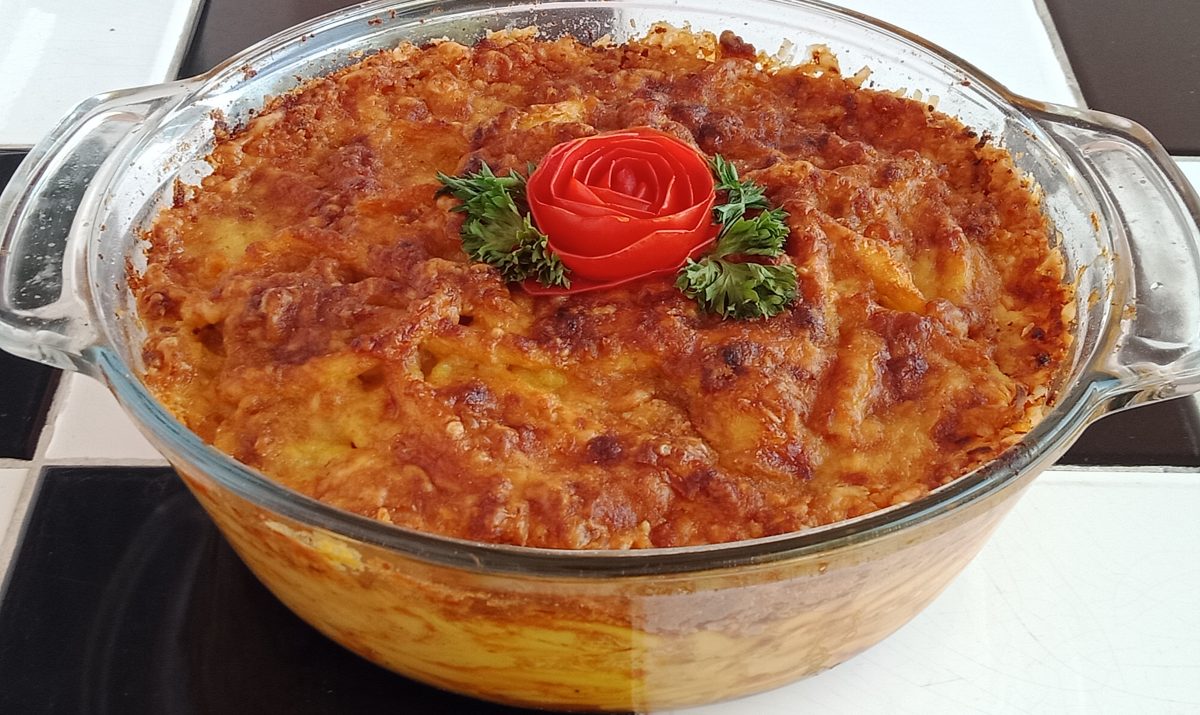 Ingredients
400g macaroni pasta
3 1/2 liters water
3-4 tbsp salt or to taste
1-2 tbsp cooking oil
3oz +1oz Anchor Salted Butter
2oz all-purpose flour
1/2 tsp freshly ground black pepper
1 1/2 + 1/4 cups plain milk
1 medium sized onion (grated)
250g Anchor New Zealand Vegetarian Cheddar Cheese
1 tbsp Bajan hot pepper sauce
2 tbsp frenches yellow mustard
2 tbsp tomato ketchup
1 oz fine bread crumbs
Directions
In a large saucepan bring the water to a rapid boil. Add the salt to taste, cooking oil and the macaroni pasta. Stir occasionally to avoid sticking together and cook the pasta until tender. Drain, rinse in cold water and set aside to drain
In the saucepan, melt 3oz anchor butter, Add the flour and then on low heat stir until nutty aroma arises
Remove from heat and slowly add 1 1/2 cups milk stirring continuously
Return to medium heat, add the onion and black pepper and continue stirring until the roux thickens but still remains saucy
Add half of the cheese grated (125g) and stir until melted
Turn off the heat completely and add the hot pepper sauce
Add the mustard to the drained macaroni and mix well
Now add the mustard-coated macaroni to the roux (thickened cheese sauce) and combine well
In a greased baking dish, pour half of the macaroni mixture, sprinkle half of the remaining cheese (65g) drizzle the ketchup over the cheese and pour the remaining macaroni mixture over it
Evenly cover the surface of the macaroni with the remaining grated cheese and sprinkle the breadcrumbs over it
Drizzle the 1/4 milk over the breadcrumbs and finish off by dotting all over the surface with the 1oz Anchor Butter
Place the macaroni pie in a preheated oven at 350-375 degrees and cook uncovered for approximately an hour or until the butter runs clear
Remove from oven, garnish and serve!